Manchester plane spotting from your sofa
Unlimited access to our HD webcam streaming Manchester airport arrivals for only £3/mth. Catch the planes, miss the weather!
Sign up and start spotting!
Can't get to Manchester?
We'll come to you
For just £3 per month you get unlimited access to our exclusive webcam feed of Manchester airports arrivals.
Even better, there are no contracts so you can cancel at any time.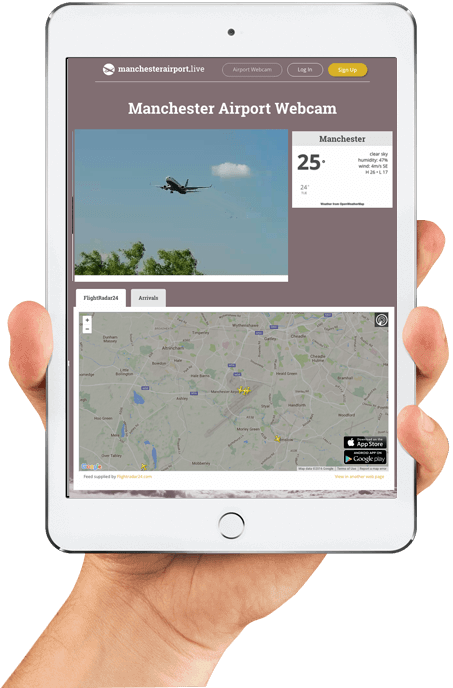 The perfect view
We know it's all about the view so we bagged us the perfect spot to see each new arrival in detail with full permission from Manchester Airport in glorious 720p HD and audio.
More Clips

A bit on the side
We've integrated a few extras to help you get the most out of your airport live feed.

With the flight radar tab you can track all flights coming in and where from

See Manchester Airports live feed of arrivals so you know when certain flights will be arriving right from the dashboard

This is an ideal solution for me as I don't get chance to get to Manchester too often
For less than a coffee a month get unlimited access to Manchester Airports arrivals. No contract. Just carefree plane spotting.
Sign up and start spotting!